2nd Annual Nurse Symposium & Celebration

​National Nurses Week, May 6-12, 2020  

 FantaSea One Yacht * Dock 52

13552 Fiji Way, Marina Del Rey, CA 90292

Site design by Nye & Foster


Hi, and thanks for visiting our OPERATION:Scrubs Research and Development website! If you have questions or comments about this website, or the Operation:Scrubs event you'd like to share, fill out and send the "Contact Us" template and someone from our staff will respond as quickly as possible.  Alternatively, you may contact us at the office phone number or email address listed below.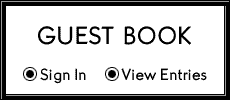 OPERATION:SCRUBS INFO

*  Mailing Address

 23823 Malibu Road

   Malibu, CA 90265

*  Office Phone: 

 800.627.6156

* Email Addresses:

​ 

​*  Registration

 All registration is online and only on this

    www.operationscrubs.org website.

    See: "Registration" tab

​ 

 * Registration Cancellation Notice 

 * Symposium Location and Parking

   Dock 52 / 13552 Fiji Way

Marina Del Rey, CA 90292

* Nearby Lodging

TBA

Event Details and Interview Requests

Chuck Foster / Media Liaison

T: 800.627.6156, Ext. 802

* C: 702.449.8712

. ***  AND DON'T FORGET:  See a nurse? Thank a nurse! ***